Thank you to all of our sponsors, coaches, volunteers, athletes and families for supporting SJTA.  2020 was challenging and we were able to make the most of it because of your patience and cooperation.  Stay safe and healthy this winter and we will see you in the Spring! 
The SJTA supports numerous programs in our region.  If your organization or facility is looking to grow junior tennis, please submit your idea for evaluation to tennis@sierrajuniortennis.org.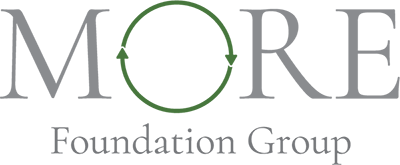 We are supporting RecycleBalls - an innovative, youth-driven 501 (c) 3 nonprofit organization with a mission to recycle/and reuse every tennis ball in the United States!  Look for the bins at Caughlin Club and Reno Tennis Center, and contact us if you have tennis balls to recycle.  Learn more about the program at recycleballs.org.
Donate your used tennis shoes to the Caughlin Club Tennis Cabana (4100 Caughlin Parkway) and help support MORE (Modular Organic Regenerative Environments). MORE is 100% funded with recycled athletic shoes. Proceeds regenerate forests & jumpstart small farming co-ops in West Africa & Central America. Instead of 100 years decomposing in landfills, donated shoes are sold to participating vendors in developing countries: creating retail jobs while stimulating free enterprise.  Learn more about the program at morefoundationgroup.org.
To provide charitable and educational programs to promote the development of junior tennis as a means of healthful recreation and physical fitness in the Northern Nevada/Lake Tahoe region. 
Please reference this document for our SJTA Covid-19 Tennis Safety & Physical Distancing Guidelines following the USTA & CDC
The SJTA is a 501(C)3 organization and your donation is tax deductible.
The board of directors and all of the kids benefiting from your donations, appreciate your support.
Fostering personal growth and physical development while learning a lifetime sport:
Local junior tournaments promotion and guidance
Complimentary tennis days for all ages
Programs focused on player development at all levels:                  10 & under, middle school, high school
National Junior Tennis and Learning (NJTL) organization offering after-school and in-school tennis programs
Multiple partner programs for kids with developmental disabilities, Big Brothers Big Sisters, and the Boys & Girls Club